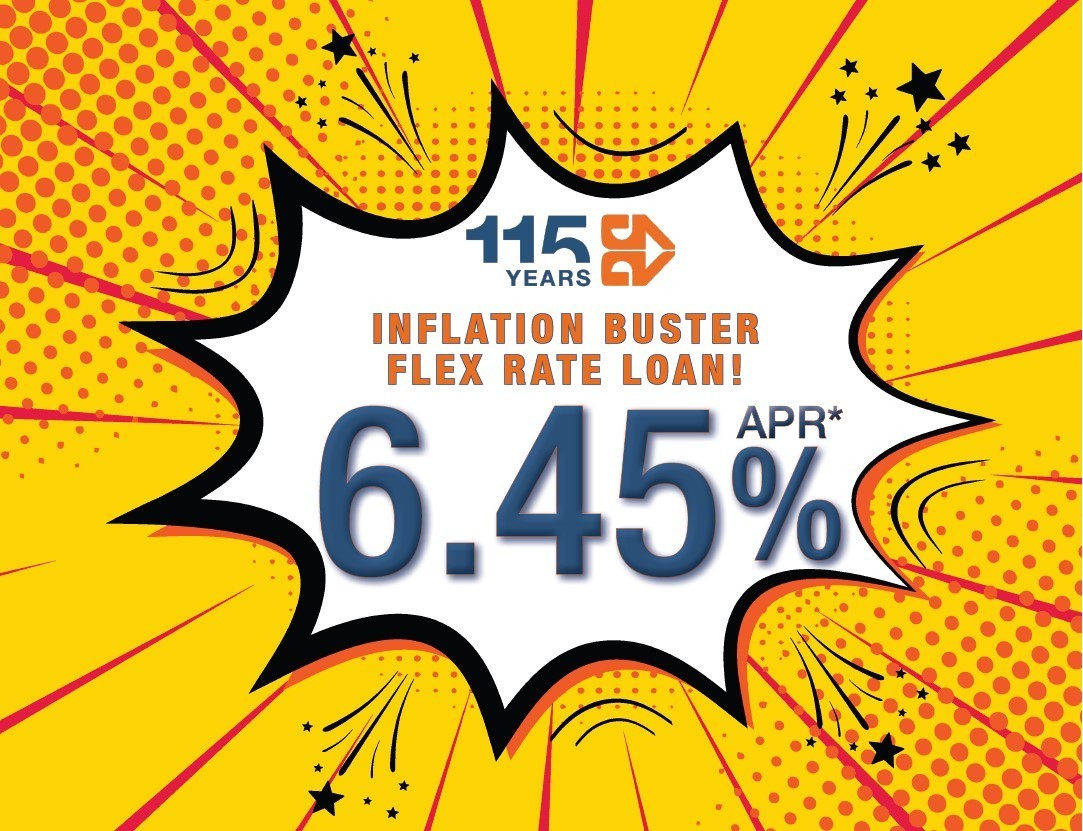 INFLATION BUSTER FLEX RATE LOAN!
Commercial Real Estate Loan
Lock your rate until 2030!
Our real estate loans are ideal for long-term financing of owner-occupied commercial real estate and non-owner-occupied investment properties. They can be used to purchase office/warehouse space, apartment buildings or other commercial real estate, to finance interim construction or a permanent mortgage, or to refinance existing real estate debt to lower interest rates or to recapture equity.
BONUS:

One-time interest rate change option during the first 36 months of the loan to lower the interest rate should rates decrease!
BankCherokee is also proud of its record in lending to churches and non-profit organizations. We can customize our real estate loans to the needs of your organization. Our lenders can offer you quick approval and a flexible structure that works for your business.
Contact Us Today
651-227-7071  BankCherokee.com
BankLocal. BankBetter. BankCherokee.
*Application subject to credit approval. The 6.45% fixed rate applies to terms up to 84 months for credit qualified applicants. Rate based on automatic monthly payments from a BankCherokee checking account. One-time interest rate change option during first 36 months of loan to reduce the interest rate should rates decrease. Interest rate calculated on the then 5-year treasury constant maturity rate, plus 2.75%. Interest rate cannot change to a value lower than 4.50%. Borrower must contact their banker to request this change. Borrower agrees to pay interest rate change fee equal to 0.50% of principal balance at time of the request. The changed interest rate will be effective on date the loan fee is paid. Documentation fee will be $500. Rates and fees are subject to change.
Other restrictions may apply.