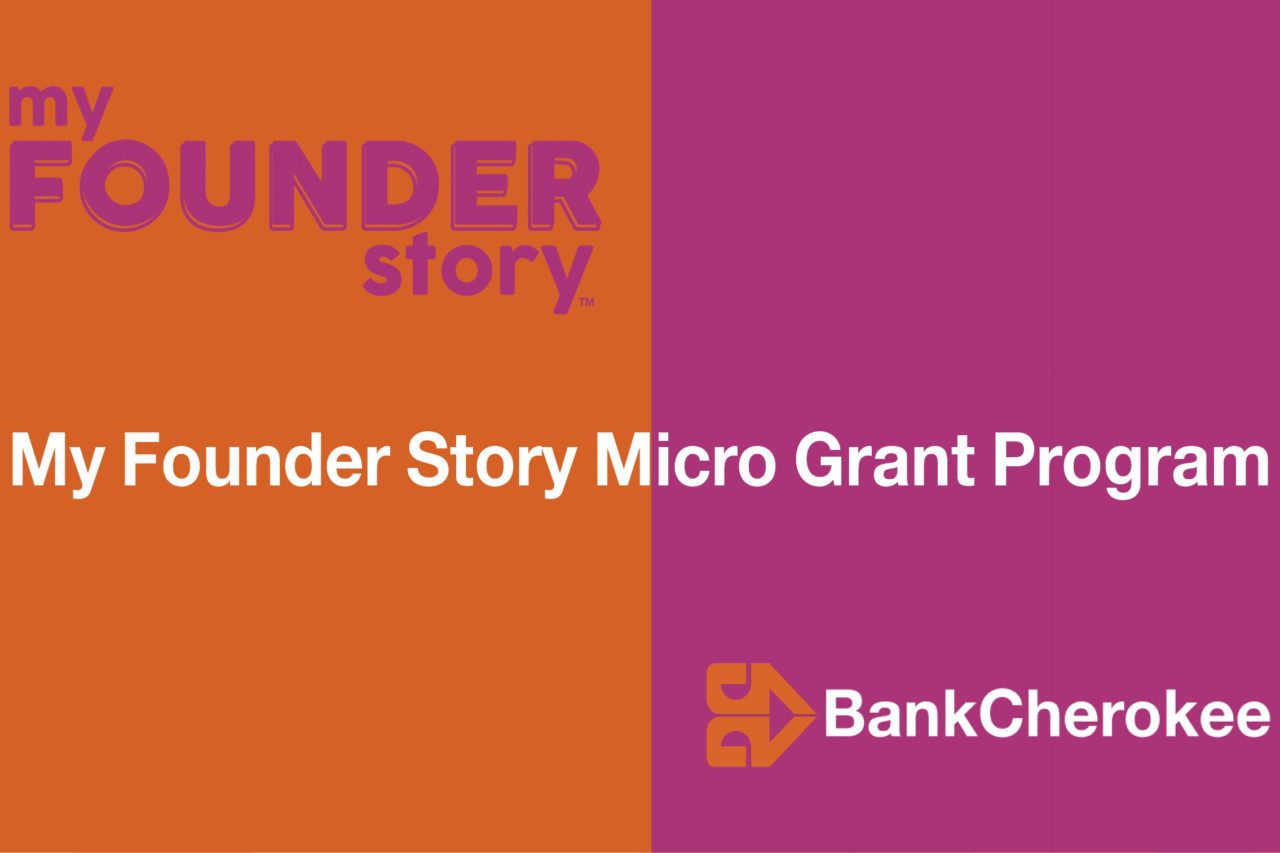 My Founder Story founder Chris Olsen, awards micro grants to women owned small businesses pursuing their passion and purpose. Since 2018, more than $220,000 in grants and services have been donated to women business owners. BankCherokee has been a part of this program since the beginning and has been a financial partnered of My Founder Story micro grant program since 2020, over 34 grants have been awarded to women entrepreneurs. Grants are now given on a monthly basis, the program started out locally in Minnesota and the good news quickly spread. Women from across the country started applying and winning the micro grants, here are the winners.
We would like to highlight our Local My Founder Story Micro Grant Winners:
Following are the Minnesota recipients of a micro grant from My Founder Story, a program dedicated to providing resources to female-identifying founders. Since 2018, more than $220,000 in grants and services have been donated to women business owners, thanks to support from community partners like BankCherokee. To learn more and apply, visit MyFounderStory.com/grants.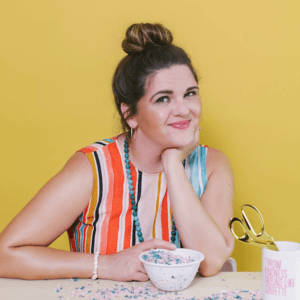 Meet Grant Winner: Kylee Leonetti, Founder of Leonetti Confetti
Kylee Leonetti was at a business meeting to talk about her video and photography services. But her thoughts drifted as she learned more about the organization she was meeting with, Wayside Recovery Center, which was dedicated to supporting women and their families through recovery from substance abuse. She had a flashback of a fellow waitress she worked with many years earlier, who had slipped her the number to Narcotics Anonymous on a tiny piece of paper. With a sweet southern accent and a look of genuine concern, she'd said, "Sugar, I don't know you all that well, but I think you need help." As Kylee thought of that long-ago moment, she remembered that feeling, like she'd been exposed for the whole world to see and the wind had been knocked out of her. Goosebumps rose on Kylee's arms.
That interaction had transformed Kylee's life forever—she went to Narcotics Anonymous, and finally felt seen and heard and hopeful. And in that business meeting years later it hit her like a freight train: She could help other women in recovery. Kylee and her husband, Christian, had been working together for years, bringing stories to life for organizations with their film, photo and production company. It was what brought her to the meeting with Wayside Recovery Center in the first place. But in that moment, Kylee knew she could have a greater impact. And she felt strongly that it might be her purpose to do so.
A year earlier, Kylee had quietly started another business, making confetti by hand. It began as a way to add color and whimsy to her photo shoots, but it quickly became more than a fun part-time project. When a Minnesota tourism agency wanted gallons of bright yellow confetti for an interactive exhibit on display during Super Bowl 52, Kylee's side hustle started to gain momentum on Instagram.
As demand increased, she knew she'd need more workers to create her hand-cut confetti. So Kylee connected the dots. The women of Wayside Recovery needed something to focus on as they got sober. But even more, they needed someone to trust and believe in them. Kylee proposed a partnership with the organization—she would provide employment experience, some extra cash, and a bridge for women leaving addiction so they could cross into their new sober lives with a greater sense of purpose.
In 2018, Leonetti Confetti launched officially, exclusively employing the women of Wayside. They mix perfectly portioned confetti packets, wands and poppers in custom color combinations for weddings and parties. Bulk confetti is available for bigger events as well.
Kylee describes Leonetti Confetti as an experience of full-circle joy: From the moment you place an order, you're making an impact in the lives of the women who create the confetti for your next party or event. You celebrate them, and they celebrate YOU.
To learn more about Kylee's businesses, visit LeonettiConfetti.com and KyleeAndChristian.com.
---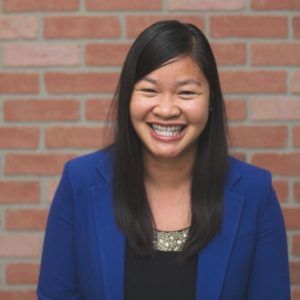 Meet Grant Winner: Michelle Maryns, Founder of  We Sparkle
Growing up, Michelle Maryns heard stories about the successful fabric business her mom owned in Vietnam. The business dissolved in the '70s when her parents sought refuge in the United States. After settling into a small farming community in Kansas, continuing the business seemed like an impossibility. Though it happened a decade before Michelle was born, tales of her mom's entrepreneurial endeavor intrigued her. She wondered what may have become of the business had her mom had access to tools and support to keep it going.
In middle school, Michelle began thinking like an entrepreneur. She later participated in a small business competition for high school students and won. She was paired with a mentor meant to nurture her interest in entrepreneurship. Only he underestimated her. "You're not cut out to make it in business," he told her during one of their meetings. It couldn't have been further from the truth.
That comment influenced Michelle to take an entirely different path. Instead of studying business as planned, she pursued an education in language arts. She went on to earn a master's degree in public policy and worked in a variety of communications roles. While working for the U.S. Department of State in 2010, a record-breaking earthquake devastated Haiti. Michelle was part of the team that launched the "TEXTHAITI" campaign, raising $43 million for earthquake relief. Text-to-give became a powerful tool for organizations to fundraise and a simple way for the public to support causes they care about. It also led to an important realization for Michelle: While changing public policy can take years, technology can create an immediate tangible impact in the lives of others and the world.
After that experience, Michelle was drawn to roles in service design and digital strategy. She built apps and search engines and won awards for her work. She thought about her mom's business and the support she had needed that did not exist at the time. She learned about and ended up working for a minority economic development agency. She led the creation of a platform to make it easier for founders of color to get the resources they need to build their businesses. The idea for her own social enterprise dedicated to empowering women entrepreneurs of color and closing the racial wealth gap—We Sparkle—began to materialize.
In 2018, Michelle participated in a nine-month business incubator program for impact entrepreneurs. The program provided the push she needed to move her concept forward. A year later, she officially launched We Sparkle and, shortly after, Sparkle Assistant, an app that uses artificial intelligence to automate tedious administrative work. It communicates with contacts, clients and customers via text and seamlessly answers frequently asked questions, upsells products and services, and schedules meetings, appointments, deliveries and more. And it's completely customizable.
Michelle and her team have worked with salons, doulas and several other service-based businesses to successfully integrate this technology. The support the app provides frees up valuable resources for business owners and allows them to focus on working on their business instead of in their business. This is critical for any business owner to succeed and scale, but especially for Black and brown women business owners—who are more likely to be denied access to networks, education and tools that are critical for success. They're also more likely to be underestimated. Michelle is on a mission to ensure that doesn't happen. And We Sparkle will continue building and using technology to do so.
To learn more about Michelle's business, visit WeSparkle.org and follow @wesparkleorg on Instagram.
Photo: We Sparkle
---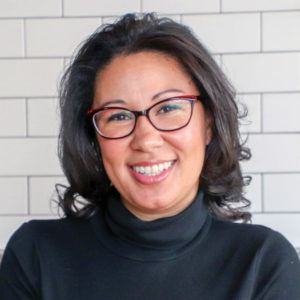 Meet Grant Winner: Sarah Moe, Founder of  Sleep Health Specialists
Sarah Moe was on a path to the career she imagined for herself when something unexpected happened. "You're in the wrong room," her college professor told her. There weren't many people of color at the small-town Wisconsin university where Sarah was studying elementary education, and all eyes were on her as the instructor asked to see her schedule. When Sarah provided proof she belonged in the course, the professor still wasn't satisfied. She asked to see Sarah's student ID. Sarah fought back tears as she handed it over. Finally, the professor relented and told her to sit down.
The instructor didn't acknowledge she'd humiliated Sarah or even apologize. Sarah's head swirled as she tried to understand. She thought about the hockey jersey she wore to class—was it too casual? But others were dressed casually, and their presence wasn't questioned. She'd been singled out because the professor thought she didn't look like she belonged. Not only did the exchange make Sarah uncomfortable, she felt truly unwelcome.
As a result, Sarah left the university and returned to Minnesota. She began to rethink her plan to become an elementary school educator and considered her interest in health sciences instead. A medical career became more appealing as she thought about working nights. Her dad had worked the overnight shift at a local newspaper when Sarah was growing up, and she'd always been a night owl herself.
As Sarah explored options, she learned about the field of sleep study. She took a course and was hooked from the get-go. She went on to pursue an education in sleep study and got licensed in polysomnography. Sarah had found her new career path.
For several years, Sarah worked overnights conducting sleep studies in a clinical setting. She loved working one-on-one with patients, educating them about sleep health and seeing the dramatic shift in their quality of life. Some burst into tears of joy when they awoke in the morning after using a continuous positive airway pressure (CPAP) machine for the first time.
Outside of the clinic, Sarah was getting lots of questions about sleep. She often wondered why, since one-third of a human's life is spent asleep, sleep health wasn't taught in school the same way exercise was. She'd been teaching courses at a local college but realized she wanted to reach a broader audience, so she created a business model for a new venture.
Sarah launched Sleep Health Specialists in 2015. Her aha moment came when she realized she could partner with businesses to educate their workforce about sleep health. Sarah now shares her expertise through customized lunch-and-learns, classes and seminars. She also conducts sleep assessments and provides action plans to improve team members' sleep quality. Ultimately, Sarah shows companies how well-rested employees are healthier and more productive, which benefits the organization's bottom line.
Today, Sarah couldn't be happier with her career path and believes it was diverted away from elementary education for a reason. She has found her true calling.
To learn more about Sarah's business, visit SleepHS.com.
Photo: Kate Pearson-Halyburton for My Founder Story
---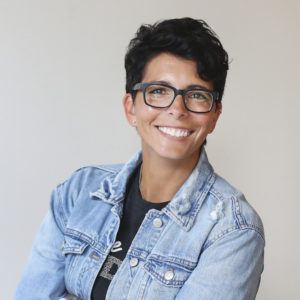 Meet Grant Winner: Susan Elwer, Founder of  Spoonful Apparel
Feeling embarrassed by a parent is a rite of passage for most teens. Susan Elwer felt something more like shame. Every week, as she and her mother walked up and down the grocery store aisles, she'd fixate on what was about to happen next. They'd get to the checkout, and when it was time to pay, Susan's mom would present the cashier with food stamps. Susan wanted to disappear. She just wanted to blend in with the rest of the families she saw paying with cash and happily leaving the store with big bags of groceries.
Growing up poor and relying on government assistance for food and medical care was hard on Susan's entire family. There were many times they had to go without things others took for granted. As a single parent, her mom did the best she could with what she had. Susan earned money babysitting to help out and focused on getting good grades in school. She was determined to go to college, get a good job, and pull herself out of poverty.
Susan was always interested in helping others. She studied criminal justice in college. She interned for and eventually ran the supervised visitation program for a residential treatment center. After she got married, Susan shifted gears and worked in the corporate sector. Only she wasn't inspired by the work. After two children and a decade as a stay-at-home mom, Susan started thinking about her career again. She accepted a position at a public elementary school, assisting teachers and working directly with students who needed extra support. When Susan learned about a 4-year-old boy who'd gone without lunch the first three months of the school year, she made an extra brown-bag lunch every day until the school connected the boy's family with the services they needed. She hadn't forgotten what it was like to feel pangs of hunger deep in her belly, making it difficult to concentrate on studying or chores or just being a kid.
Susan felt something begin to rumble inside her again, but this time it was a desire to make a bigger impact—to feed more kids. Then one Sunday in church, the words from the sermon seemed to be aimed directly at her: "Don't judge, just love." She envisioned designing T-shirts with messages of love and acceptance and selling them to provide meals for hungry kids. She researched giveback businesses and realized she could have the most impact as a social enterprise donating a portion of the proceeds from merchandise sales to organizations already working to end hunger. She officially launched Spoonful Apparel in 2017.
Susan believes we are all here for a unique purpose, and through that purpose we make the world a better place. She says her purpose was placed in her heart that day in church. In three years, Spoonful has helped subsidize over 120,000 meals for kids in communities across the United States—proof of purpose in action.
To learn more about Susan's business, visit SpoonfulApparel.com.
Photo: Spoonful Apparel
---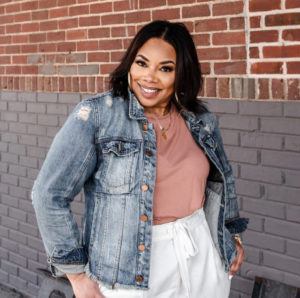 Meet Grant Winner: Alysha Price, Founder of  The Price Dynamic
Like many parents, Alysha Price was looking forward to parent-teacher conferences. She was proud of her son, Jasir, and couldn't wait to hear about his latest academic achievements. Then, during the conference with his fifth-grade teacher, Alysha heard something she wasn't expecting. An essay Jasir read in class revealed information the teacher hadn't known—that his parents lived in separate households. The teacher complimented Alysha as well as Jasir's father. Teachers are often the first to know when there's a communication breakdown at home. Even families living under one roof struggle to communicate at times. That hadn't been the case with Jasir's parents. Their efforts to work as a team contributed to Jasir's being well-adjusted and excelling in school.
As they left school after the conferences, Alysha was on top of the world. She high-fived Jasir's dad. The teacher's feedback validated that they were doing something right. Though they were no longer a couple, they shared a key philosophy about parenting him from the start—no matter what, they would put their son first. That meant attending his appointments and events together. It meant celebrating his milestones and addressing his missteps. Together.
Alysha attributed Jasir's success to more than a shared commitment to co-parenting. She credited her own parents, who weren't together when she was growing up, but made sure she was a priority. Her expertise was also informed by her VP position at a Minnesota-based nonprofit dedicated to ending generational poverty in the North Minneapolis community it serves. In her role leading programs and impact, Alysha realized the importance of addressing the family as a whole unit to ensure everyone thrives. She also identified a gap. While services tended to be reactive and designed to support children and mothers, programs that included fathers did not exist. She saw a need to help families rebuild their foundation. She envisioned helping parents recognize their birthright and become the role models their children deserved.
As Alysha began developing the idea for her business, she reflected on her own journey. Her son influenced her to be her best. She knew that living in two separate households could make his childhood challenging, but that she and Jasir's father could work together to ensure it was stable. She wrote a book, "It's Not Complicated: A Self-Help Guide for Mothers Navigating the Obstacles of Co-Parenting," which transformed her business idea into a reality.
In 2019, Alysha launched The Price Dynamic, an organization that supports single parents in navigating the obstacles of co-parenting through coaching, education, innovative and relatable programming, as well as court-ordered services such as supervised visitation. She also launched its nonprofit sister organization, Dynamic Family Solutions, to support Black parents ages 16 to 25. Alysha's goal across the board is to ensure that men and women build the knowledge and emotional capacity to parent as a team, even though they aren't a married couple.
The impact of Alysha's programs has been significant. Her coaching and education has been proven to increase job performance, work attendance and school attendance. Her programs have helped decrease the number of families using court to resolve their relationship obstacles. She has also demonstrated to parents that a failed relationship doesn't guarantee failed parenting. Alysha has seen firsthand that sometimes mothers and fathers just need to be heard, validated and motivated. "I hope to help parents find their style of collaborating for the betterment of their children," she said. "And I hope that more children see having two parents in their life as the norm."
To learn more about Alysha's business, visit ThePriceDynamic.com and follow @thepricedynamic on Instagram.
---
My Founder Story Grant Applications Are Being Accepted.
Thanks to our community partner, BankCherokee, applications are now being accepted for the 2022 My Founder Story micro grant program for woman-owned businesses. Each month, a number of qualifiers will be selected via random drawing. The names of the qualifiers and their businesses will be published on My Founder Story's website and social media, and the community will have the opportunity to cast their vote for the winner.
To qualify for a micro grant, you must be a woman business owner who is a legal resident of the United States, and 18 years of age or older. You must have a majority woman-owned (51%-100%) legally established business entity in the U.S. that is at least one year old and generates less than $100,000 in annual revenue.
Before applying, please read the official rules and privacy policy.
---