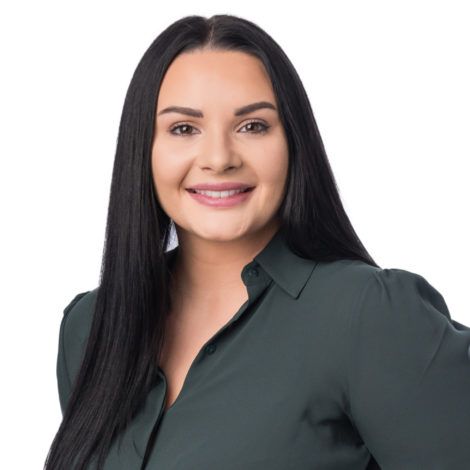 What is your position at BankCherokee?
As a credit analyst, I assist our lenders & customers by underwriting commercial loans & performing real estate evaluations.
How many years have you worked in banking?
I've been in banking since 2018. I started as a part time teller in college & I've held various roles including consumer lending, loan administration, credit analysis, & commercial lending.
Why do you enjoy working at BankCherokee?
BankCherokee puts its customers & the community in the center of everything we do. From supporting our small business customers to volunteering time & donating to various projects, the bank focuses on giving back to the community. I am proud to work for a bank that holds the same values I do.
What is your favorite movie?
The Great Gatsby is one of my favorites, it's so hard to pick just one!
What was your best vacation ever?
This one is a tie! Trip to DC- the National Museum of Natural History & the National Gallery of Art were among my favorite museums. Road trip- Bryce Canyon, Arches National Park & Zion National Park, I put a great amount of miles on my hiking shoes.
Do you have any pets?
Boots & Suki. I have a 10 year old Tuxedo cat & a 11 month old Shiba Inu. My 'fur babies' if you will.
What band or music to you enjoy?
I enjoy alternative, indie, electronic, or anything with a saxophone.
What organizations are you involved with and why?
I've been in the Minnesota Army National Guard as a medic since 2012, I'm passionate about helping the citizens of Minnesota during times of emergency & am proud to serve the great state of Minnesota. I've also been a Wish Granter with Make A Wish Minnesota since 2018, it brings me joy assisting children with critical illnesses to find hope by helping them find their Wish.