Mobile Banking with Mobile Deposit
Manage your money anytime, anywhere with our Mobile App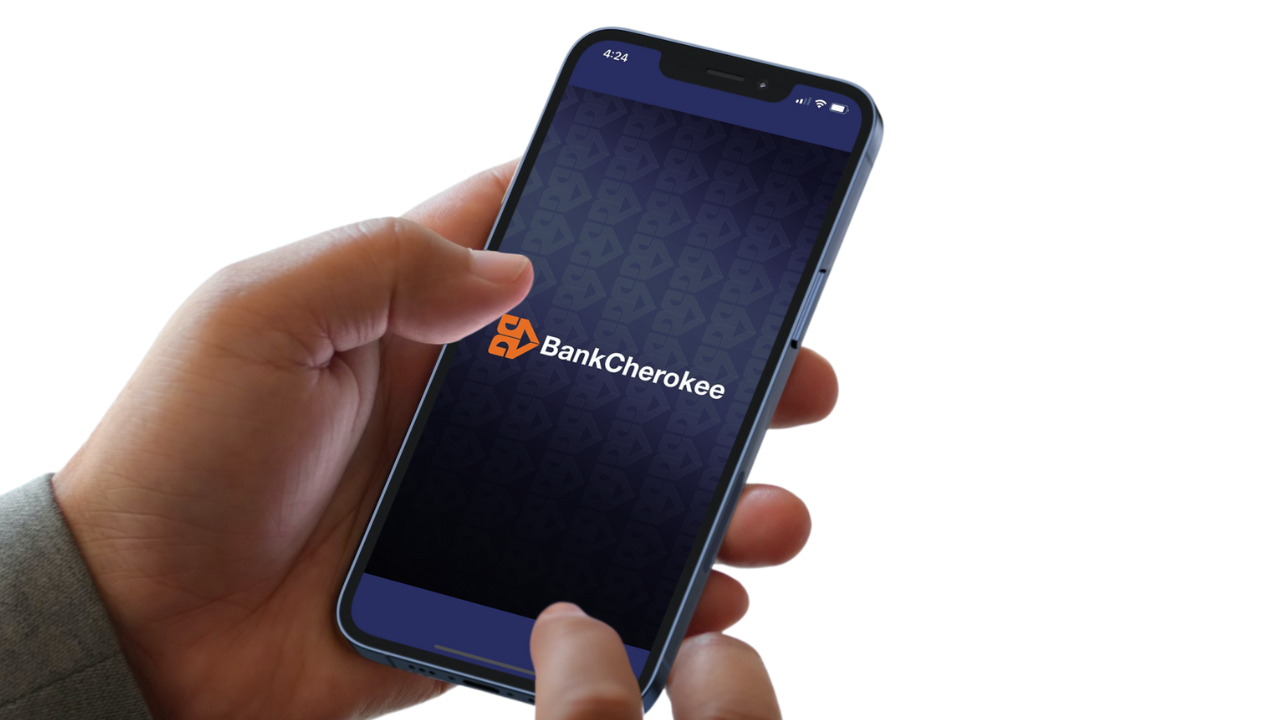 Mobile/Tablet App Features
Check account balances
Make a deposit*
Review transaction history
Transfer funds between accounts
Manage your check card
Pay bills with Bill Pay
Turn your debit/check card ON or OFF
Find a branch or ATM
Check Safekeeping, Retention and Destruction
The paper check should be stored in a secure place.
Mobile Deposit users are required to securely and irretrievably destroy the original paper check after 14 days.
A shredder will assist in complete destruction of check information.
Do not leave deposited checks lying around, do not put deposited checks in the trash or recycle containers, unless they have been shredded first.
Check Image Tips
Take photo against a background with a strong contrast between the check and the surrounding area
Position the camera above the check so there is no angle
Move any objects that show up in the picture away from the check
Make sure the check is visible, contains all four corners, is well lit and in focus
The check must contain a readable; check number, payee name and endorsement
The check must contain a readable MICR line at the bottom of the check
The check must contain a readable character (numeric) amount of the check and legal amount of the check
The check must be drawn on an institution located within the United States
Mobile Deposit Instructions
Log in to your BankCherokee Mobile Banking app
Endorse the back of the check as "For Mobile Deposit Only BankCherokee" and your signature.
Select "Deposit" from the Menu
Select "Deposit Check"
Select the account to receive the deposit
Enter the amount of the check
Take a photo of the front and back of the check
Write on the front of the check "Mobile Deposit on DATE" (where date is the full date you deposited the check by Mobile Deposit). This will help you remember that you have deposited the check.
Securely store your check and destroy it after 14 days. Make sure you received credit for the deposit before destroying the check.
*Deposit Limit and Funds Availability – There is a $1,500 daily deposit limit per user. For deposits received and accepted before 2:30 pm Central Time on a business day that we are open, we will consider that day to be the day of your deposit. Funds from your deposit generally will be available to you on the first business day after the day we receive your deposit.
Mobile Banking App Tutorial
Mobile Wallet Tutorial
Manage Your Check Card
Don't hold up the line...
...just hold up your phone. We offer Apple Pay, Google Pay, and Samsung Pay.
Mobile Wallets