Experience Matters
We know SBA loans!
We know small business loans, and our SBA Preferred Lender status proves it. The SBA (Small Business Administration) is the nation's largest single financial backer of small businesses, and we are proud to partner with the SBA to provide financing to business owners like you.
Our Preferred Lender status provides us the opportunity to approve an SBA loan request right here at the bank, which can save you time.
Our experienced lenders are always available to discuss your needs. Call us at 651-312-2030 or Contact Us to set up an appointment today.
Experience Matters: meet our Business Banking Team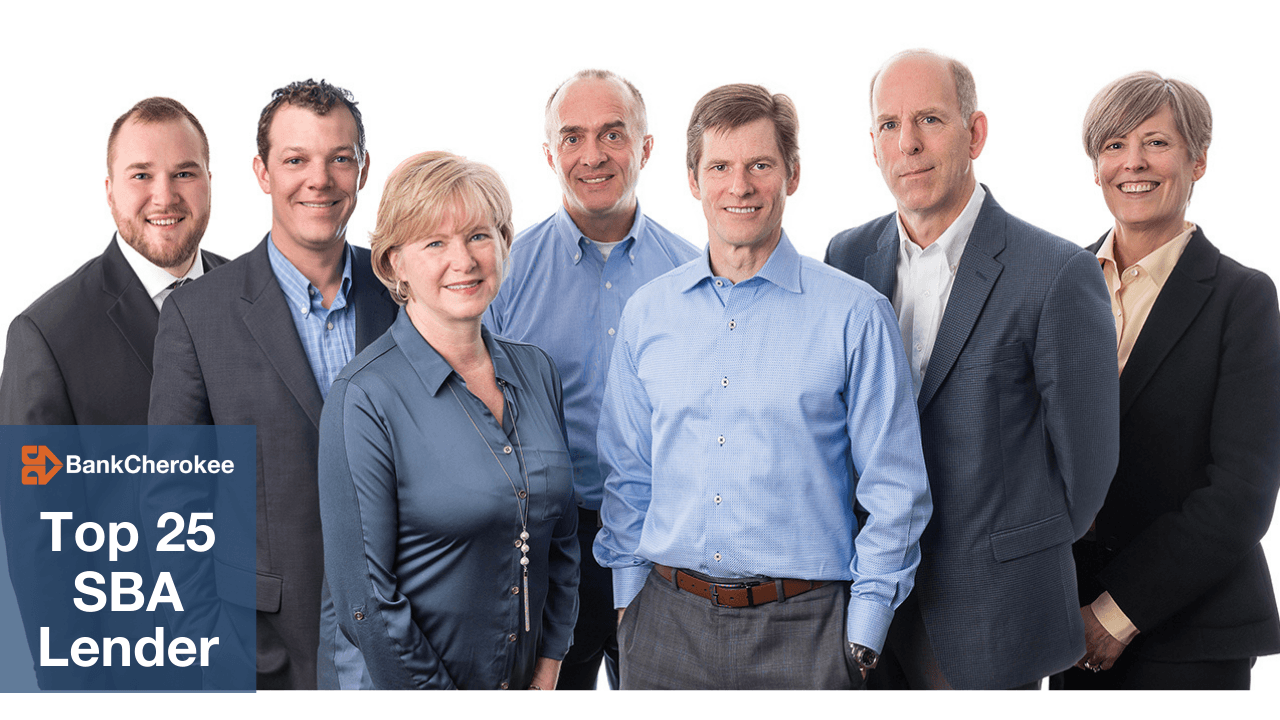 SBA Loan Resources in Response to COVID-19
Our nation's small businesses are facing an unprecedented economic disruption due to the Coronavirus (COVID-19) outbreak. On Friday, March 27, 2020, the President signed into law the CARES Act, the first of several relief packages for American workers and small businesses.
In addition to traditional SBA funding programs, the CARES Act and subsequent legislation established several new temporary programs to address the COVID-19 outbreak.
Paycheck Protection Program
BankCherokee will be participating in the PPP Second Draw program for existing bank customers. The Paycheck Protection Program (PPP) provides loans to help businesses keep their workforce employed during the Coronavirus (COVID-19) crisis. SBA is currently offering:
First Draw PPP Loans for first-time program participants
Second Draw PPP Loans beginning January 13, 2021, for certain businesses who have previously received a PPP loan
If you believe you are eligible for a PPP loan, contact your BankCherokee business relationship officer and request that an application link be sent via email.
Economic Injury Disaster Loans and Loan Advance (EIDL)
In response to the Coronavirus (COVID-19) pandemic, small business owners in all U.S. states, Washington D.C., and territories are eligible to apply for an Economic Injury Disaster Loan advance of up to $10,000.
The SBA's Economic Injury Disaster Loan program provides small businesses with working capital loans of up to $2 million that can provide vital economic support to small businesses to help overcome the temporary loss of revenue they are experiencing. The loan advance will provide economic relief to businesses that are currently experiencing a temporary loss of revenue. Funds will be made available within three days of a successful application, and this loan advance will not have to be repaid.
How to Apply – you will apply directly at sba.gov. The SBA Minnesota District Office created a loan training video, it is about 15 minutes long.
SBA Loan Options
The SBA offers several programs to help small businesses get started or expand. BankCherokee's lenders are very familiar with these programs and can help you determine whether you qualify.
SBA 7(a) Program
The most flexible SBA loan program, funds can be used for a number of expenses, including working capital, plant and equipment, real estate, and business acquisitions.
Loan limit up to $5,000,000
504 Program
This long term loan is designed for businesses looking to acquire fixed assets like real estate and equipment.
Loan limit up to $5,000,000
SBA Express Program
This loan is ideal for small business lines of credit.
Loan limit up to $350,000
Who Qualifies for SBA?*
The SBA has specific criteria for businesses to qualify for SBA financing:
The business must operate for-profit
The business must operate in the United States or its possessions
The business cannot have more than $15,000,000 in maximum tangible net worth and a 2-year average net income after Federal income tax of $5,000,000
The business must show that the loan can be repaid from existing cash flow
Approved to offer SBA loan products under SBA's Preferred Lender program.
*Other SBA qualification requirements exist. Please contact a BankCherokee lender for more details.