Home Equity Loans & Lines of Credit
A smart way to make major purchases while enjoying the tax benefits
Homeownership gives you an opportunity to borrow against the equity of your home for most any financing needs.
Consolidate debts
Take a vacation
Buy a new car
Make an investment
Or most anything you wish
And best of all, the interest may be tax-deductible (be sure to consult your tax advisor to verify the deductibility).
Our experienced lenders are always available to discuss your needs. Call us at 651-227-7071 or Contact Us to set up an appointment today.
Apply Today!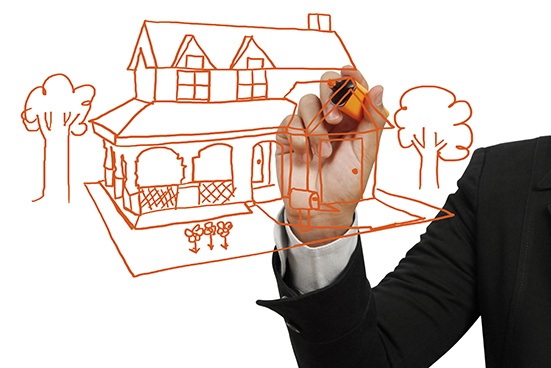 You can choose from three options:
Home Equity Loan
If you know how much you need, want all the cash up front, and like the dependability of a fixed interest rate and fixed payment each month, a Home Equity Loan is the best choice.
Home Equity Line of Credit (HELOC)
If you're not sure how much money you need and don't mind if your payments vary each month, a Home Equity Line of Credit is the answer. It's a revolving credit account that gives you cash when you need it over a long period of time, with a variable interest rate.
Home Improvement Home Equity Line of Credit
A great option when there's not enough equity in your home, but there will be! Many homeowners are deciding to remodel their homes instead of buying new, but find that they do not have enough equity in their home to cover the cost of the remodeling project. That is where the Home Improvement HELOC comes in; we take your remodel plans and specs and review them with an appraiser to determine an "as-completed" value to determine the loan amount.
How is this different from a regular HELOC?
During the construction period (up to 120 days), your draws are managed by BankCherokee and/or the title company.
You are allowed one draw per month during the construction period.
During your construction period, draw fees of $75, or $125 will apply (this also covers the inspection, pictures, and title company fees).
Depending on the loan amount requested and Loan-To-Value, appraisal and title insurance requirements may differ from the standard HELOC.
After your construction period expires and improvements are completed, the draw restrictions are lifted, and your HELOC returns to our standard product.
Loan Originator's Name and Identifier | BankCherokee NMLS #458285 607 Smith Avenue South, Saint Paul, MN 55107
Loan Originators | Jacqueline Arias NMLS #556314, Rhea Benz NMLS #716888, Nicole Marie Hernandez NMLS #1541455,
Patrick Morris NMLS #1237246, Scott Beuning NMLS #747268, Matthew J Hall NMLS #712403