Electronic payments fraud is becoming increasingly prevalent.
If you're authorizing debits to your account via ACH, you need to ensure those debits are correct. Fortunately, BankCherokee Fraud Alert can put the power of prevention into your hands. By sending you an alert in real-time, you can stop fraudsters in their tracks before the transaction is completed, which is a good thing since businesses have just 24 hours to identify and report fraudulent withdrawals.
Want to learn more? Contact our cash management team at 651.291.6240 or send them an email.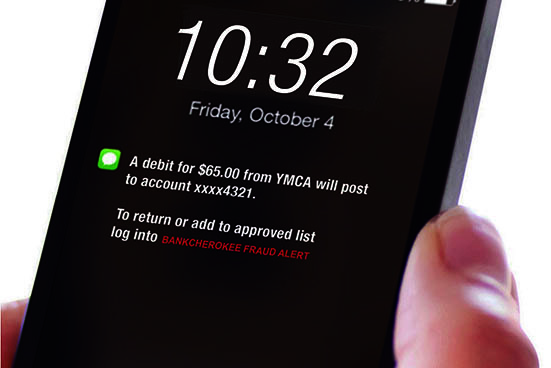 Benefits
Know of suspicious activity before funds leave the account.
You control whether you pay or return the item.
You decide how and who should be alerted of suspicious activity.
You define the conditions that prompt an alert.
And best of all, Peace of Mind!
Why BankCherokee Cash Management Services?
We take the time to get to know you and your business.
We will only recommend products that meet your needs.
We install equipment and troubleshoot issues.
We are your direct and local contact
Video Tutorial on how to use ACH Alert
Video Tutorial on how to use ACH Alert