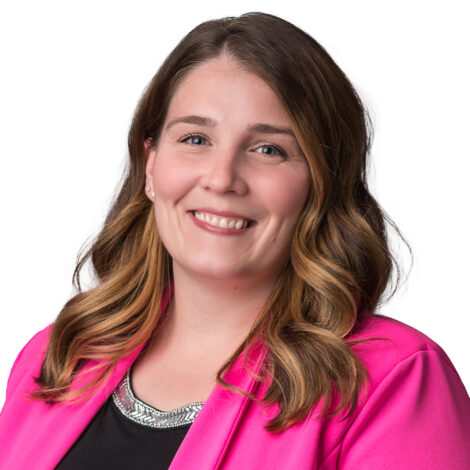 What is your position at BankCherokee?
Digital Banking Operations Specialist.
How many years have you worked in banking?
9 years – all with BankCherokee! I started as a part time teller and moved my way to a float personal banker before settling at the Grand branch as a personal banker. I left the bank for a few years to stay home with my 3 boys but came back in 2021.
Why do you enjoy working at BankCherokee?
I love working at BankCherokee because I feel valued and supported in all ways. I enjoy being part of an organization that believes in giving back to the community through various service opportunities such as community impact week, March food drives, and school backpack drives. I also get to work with a great group of people!
What is your specialty at BankCherokee?
I work behind the scenes to support other departments of the bank; perform quality control checks on work completed by other team members to comply with policies and procedures, Operational tasks that include sending wires all the way to troubleshooting online banking issues. Assisting customers and co-workers with questions and finding a resolution. 
What was the last book you enjoyed?
I like thrillers, crime and true stories. A couple of bingeworthy TV shows are Yellowstone, Manifest, and Virgin River.
What was your best vacation ever?
My family and I rented an RV and hit the road for 12 days, travelling to the Black Hills, Yellowstone and Grand Teton. One of my favorite routes was driving to Mammoth Hot Springs. The views were unbelievable, very picturesque and serene. It was nice to disconnect and be present with my family and nature.
What do you like to do outside of work?
Being outside with my family – going to the cabin, fishing, hiking, camping, road trips, and watching my kids play sports.