Protect yourself against fraudulent checks.
Positive Pay saves you from the hassle that arises when forged or altered checks clear against your bank account. Check Fraud Alert makes it easy for you to protect your account against check fraud. No matter how big or small your business is, if you use checks, you'll benefit from the security Positive Pay brings.
Want to learn more? Contact our cash management team at 651.291.6240 or send them an email.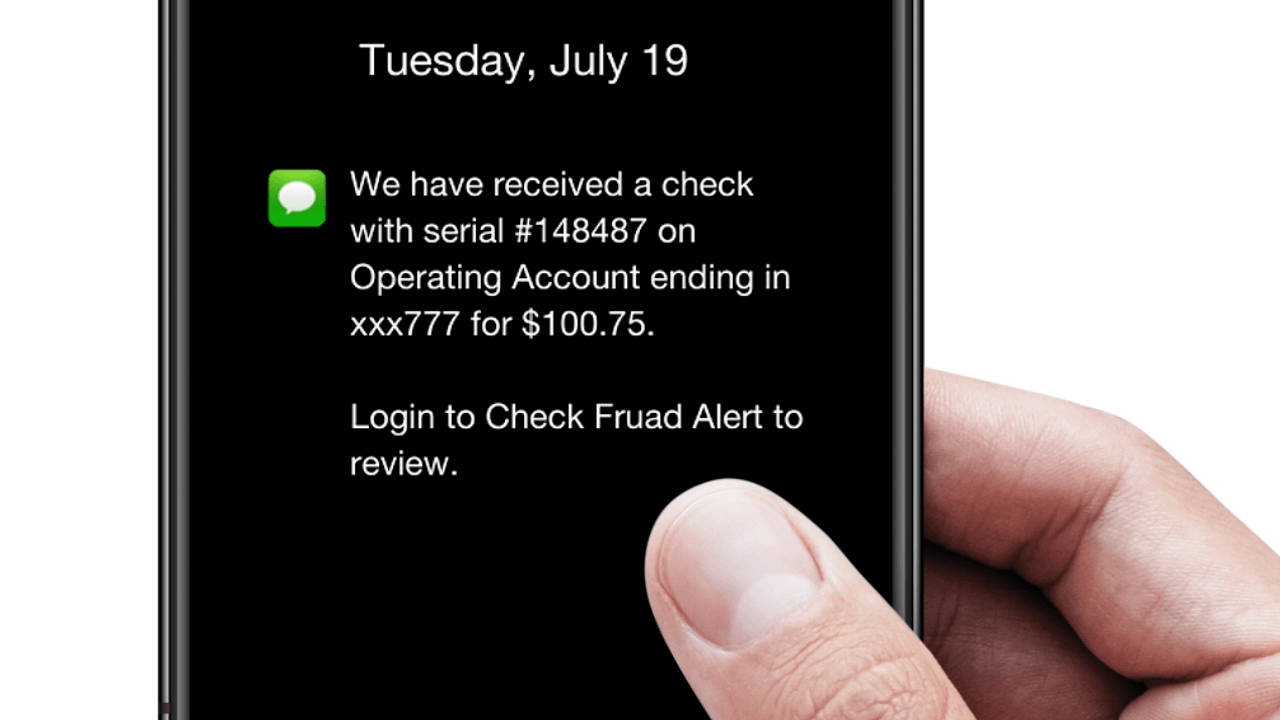 Types of check fraud Positive Pay prevents
If your business hasn't been a victim of check fraud, it quite possibly could be. Check fraud is a costly problem for businesses. According to the 2019 AFP Payments Fraud & Control Survey, 70% of organizations have been exposed to check fraud. Some of the most common types of check fraud include:
Counterfeit checks
Altered Checks
Forged signature
Stolen blank checks
Benefits
Direct data upload to the Check Fraud Alert system
Check information can also be key entered for manual updating
Notification of unauthorized items by email and/or text message.
View check images conveniently from your desktop
Review items and approve payment or return through Online Banking
Why BankCherokee Cash Management Services?
We take the time to get to know you and your business.
We will only recommend products that meet your needs.
We install equipment and troubleshoot issues.
We are your direct and local contact
Video Tutorial on how to use Check Fraud Alert
Video Tutorial on how to use Check Fraud Alert
Are you ready?
Reach out to our cash management department at 651-291-6240 or by email.
Email the Team