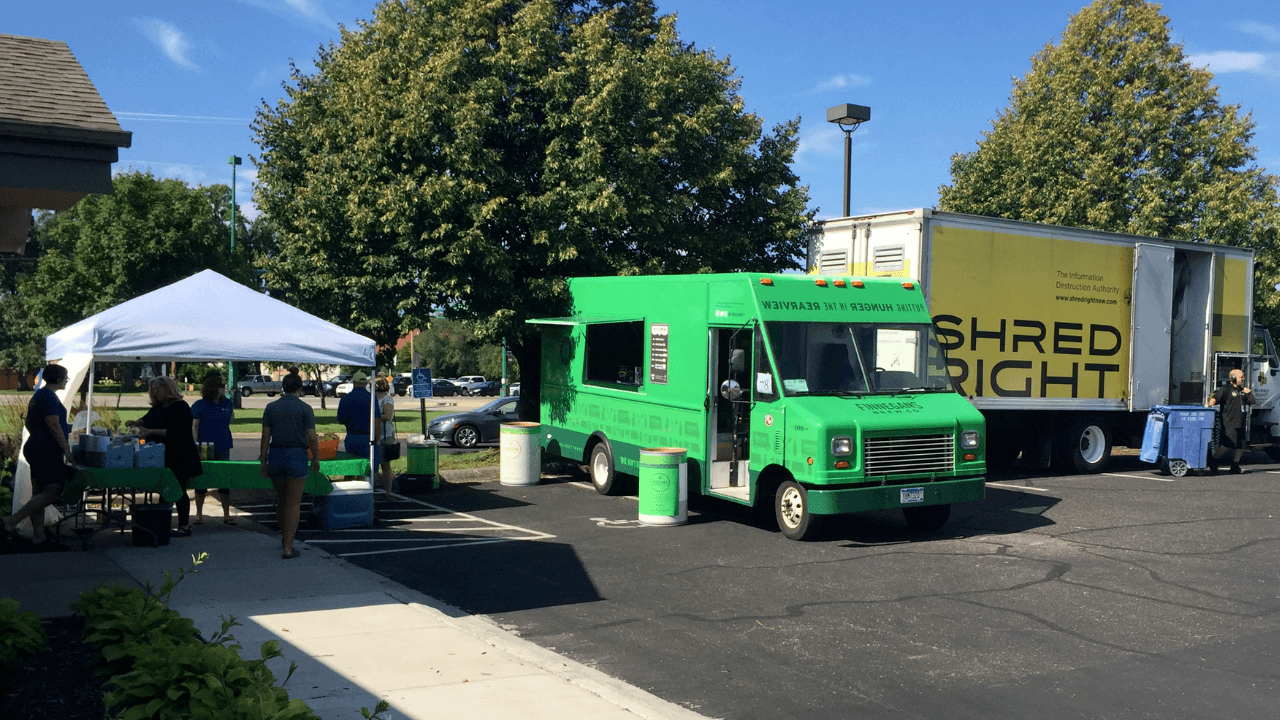 Sep 11, 2021 | 9:30am–12:00pm
Next Shred Event – North Oaks Branch
North Oaks Branch | 999 Village Center Drive, North Oaks, MN 55127
Who would think that shredding documents & collecting food go together? BankCherokee does, and we make it fun! *NOTE, this will be Drive-Thru Event!
Annually, BankCherokee partners with Shred Right, an AAA NAID Certified shredding company, to shred confidential and sensitive papers free of charge for our customers. And we combine these popular shred events with a food drive. Rather than serving food, the FINNEGANS Reverse Food Truck does the opposite. It accepts Food & Cash donations. Think of it as a food drive on wheels that works in partnership with The Food Group.
Start gathering up your old paperwork that needs to be shredded. Bring more than those documents you no longer need, show support by contributing non-perishable food items, as well as cash. BankCherokee matches all food donations you bring in. In addition, Finnegans profits support the Emergency Foodshelf Network's Harvest for the Hungry, an innovative program through which fresh produce is purchased from local farms and then distributed to local food shelves. Please limit your paper to two grocery bags or file boxes per person.
Add to Calendar
09/11/2021 09:30 AM
09/11/2021 12:00 PM
America/Chicago
Next Shred Event – North Oaks Branch
Who would think that shredding documents & collecting food go together? BankCherokee does, and we make it fun! *NOTE, this will be Drive-Thru Event! Annually, BankCherokee partners with Shred Right, an AAA NAID Certified shredding company, to shred confidential and sensitive papers free of charge for our customers. And…
North Oaks Branch | 999 Village Center Drive, North Oaks, MN 55127
All Events