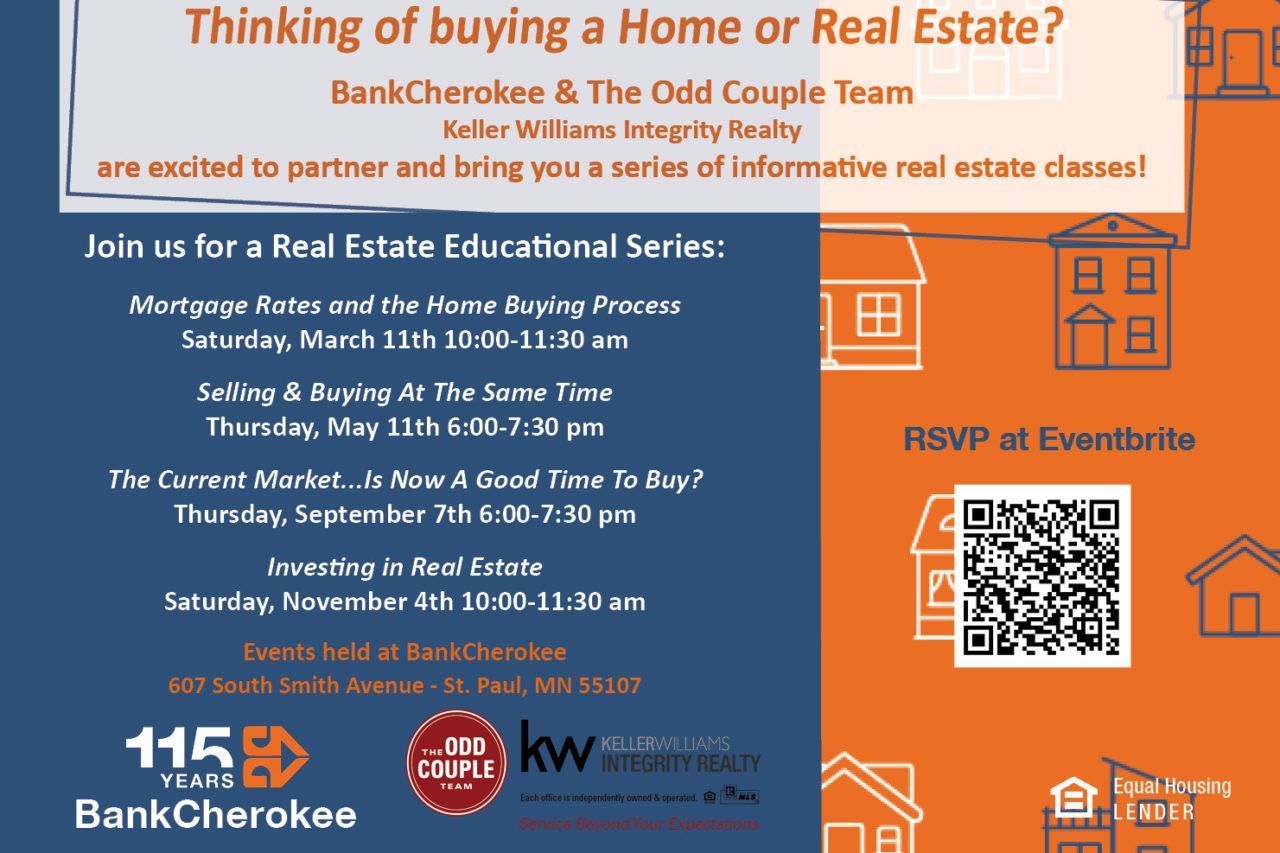 Mar 11, 2023 | 10:00am–11:30am
Real Estate Seminar Series
Smith Avenue St. Paul, MN
BankCherokee is thrilled to announce a series of informative real estate seminars in partnership with The Odd Couple Team!
We hope you are able to join us for our first in a series of free seminars.
"Mortgage Rates and the Home Buying Process"
Saturday, March 11th at 10:00 am – 11:30 am
at our Smith Avenue Location
This class will feature a panel of experts who will discuss current mortgage rates and how they can work in a buyer's favor and give a detailed look at what happens during the home buying process.
If you are considering buying a home in the next year (or two), this is the class for you!
Register at Eventbrite to secure your spot today!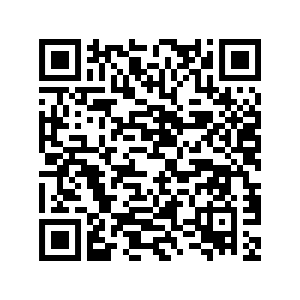 https://mortgageratesandyourhomebuyingpower.eventbrite.com
---
Upcoming Real Estate Events:
Selling & Buying At The Same Time: Thursday, May 11th 6:00-7:30 pm
The Current Market…Is Now A Good Time To Buy?: Thursday, September 7th 6:00-7:30 pm
Investing in Real Estate: Saturday, November 4th 10:00-11:30 am
Add to Calendar
03/11/2023 10:00 AM
03/11/2023 11:30 AM
America/Chicago
Real Estate Seminar Series
Join us for our first free seminar "Mortgage Rates and the Home Buying Process"
Smith Avenue St. Paul, MN
All Events