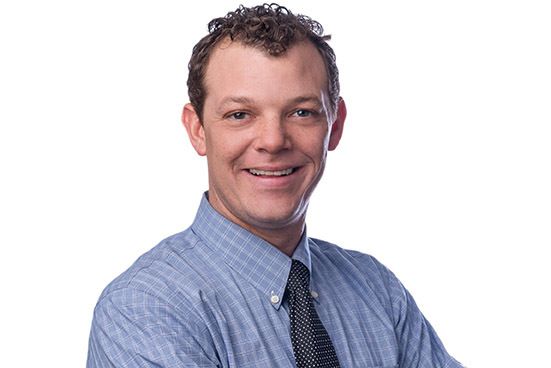 Thinking outside the box for your business
Brian is happy to be on BankCherokee's Team. He would like to share a bit about himself and his working philosophy of Thinking outside the box for your business.
BankCherokee is a family-owned bank with deep roots in the community. Like BankCherokee, I have been a part of this vibrant community of thriving businesses, beautiful parks, and connected neighbors for decades. As someone who was born and raised in the Twin Cities, that commitment is what inspired me to join the team. I wanted to be a part of a neighborhood business that supports entrepreneurs and other businesses in my neighborhood.
I believe in the power of people and building lasting relationships. I've made it my mission to put people first through my work in the banking industry for 14 years. I work closely with business owners of all sizes and in all industries to develop tailored solutions to meet their needs—from commercial real estate and construction and development loans to equipment financing and operating lines of credit.
Outside of work, I spend time enjoying all four seasons here in Minnesota—skiing, golfing, biking, walking with my German Shepherd, Vinnie, and cheering for all the local sports teams. I'm an avid reader and a volunteer mentor to a bright young man who I've known for eight years now through a local nonprofit, Bolder Options. It has been very rewarding to be a part of his life and his family and to watch him thrive.
✓ I will make understanding your business banking needs my priority.
✓ I will approach your business with an open mind, rather than set solutions.
✓ I will offer products and services to help your business grow.
✓ I will offer you competitive loan rates and flexible loan terms.
✓ I will provide all-around exceptional service.
✓ We are locally-owned and make decisions locally.
► I encourage you to check out the customer testimonial videos to see BankCherokee's commitment to providing exceptional value to our customers. Testimonials
► Is your business ready to grow and prosper? I welcome the opportunity to get to know you and learn more about your business. Contact me today by phone at 651-291-6276 or send me a Connection request via LinkedIn. Brian Barlow
Specialties: SBA lending, Commercial Real-Estate Loans, Commercial C&I Loans, Working Capital Loans or Lines of Credit, Equipment & Vehicle Loans
Case Study: Thinking outside the box
As a locally-owned community bank, BankCherokee doesn't offer "boxed" banking solutions, and I strive to think outside the box. I recently worked with a wholesale distribution company that lost its lease and needed to find a new space. I demonstrated they could buy a building for lower monthly mortgage payments than leasing it—something they hadn't previously considered. This new way of looking at the problem ended up saving the business hundreds of dollars a month.