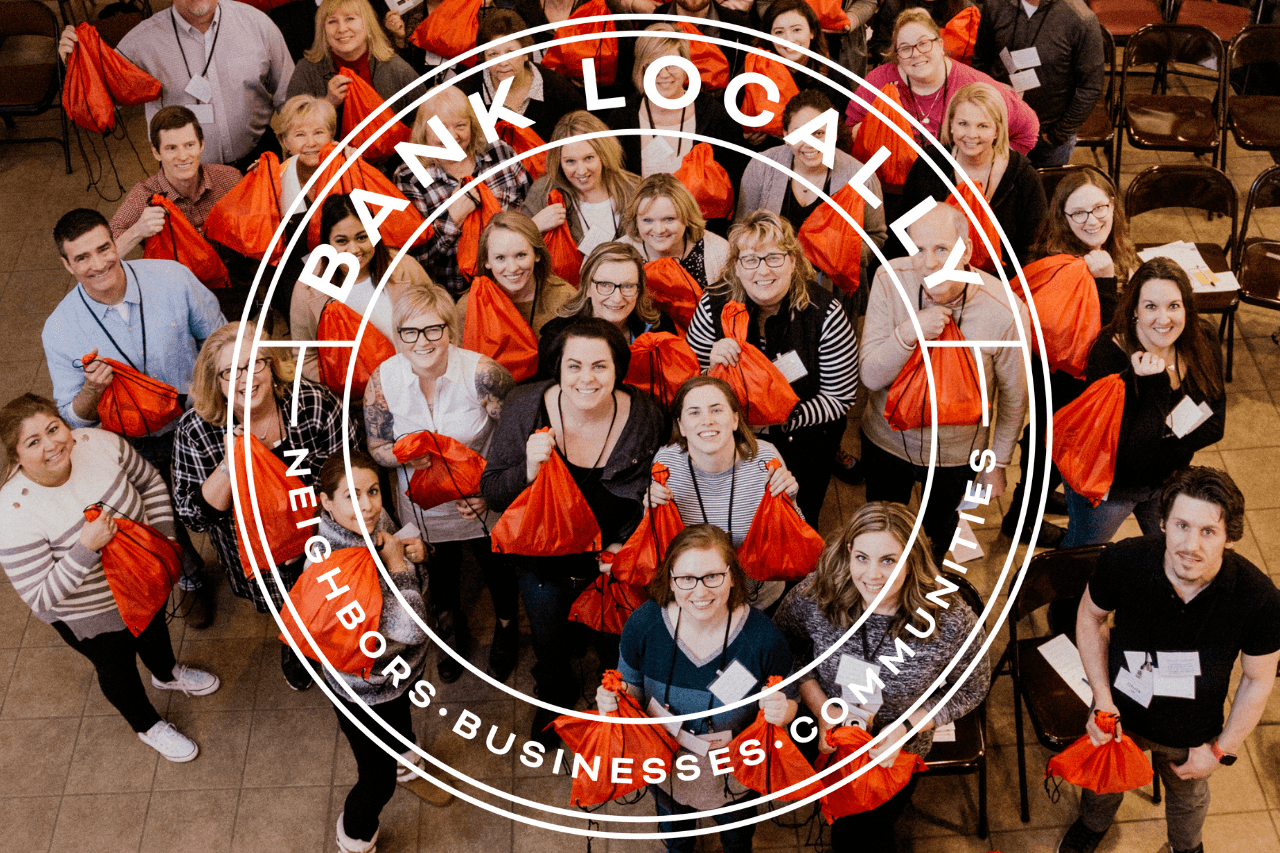 In honor of Community Banking Month in April, BankCherokee and the Independent Community Bankers of America (ICBA) are shining a spotlight on community bank efforts to create economic prosperity for Americans in urban, suburban, and rural communities nationwide.
"As a local lender vested in the success of our customers and community, we apply our knowledge and financial expertise to help customers achieve their financial dreams while strengthening the local economy," Heidi Gesell, CEO and President at BankCherokee said. "We invite our neighbors to reach out and learn more about how we can better serve them throughout their financial journey and put their hard-earned dollars to work in the community we all call home."
As financial first responders, community banks serve as pillars of support for their customers through good and challenging times. Collectively, community banks make more than 60 percent of small-business loans, more than 80 percent of agriculture loans, and contribute tax dollars that help maintain local municipalities. Community banks:
Are America's most trusted lenders and have an 81 percent net satisfaction score compared to 68 percent for large banks and just 43 percent for online lenders, according to a Federal Reserve study.
Are committed lenders with loan growth that has outpaced noncommunity banks for nine years.
Demonstrate safety and soundness with higher capital ratios and better loan quality than the largest institutions.
Offer high-touch, high-tech service. This gives consumers access to modern-day conveniences while maintaining the high-quality customer service for which community banks are known.
Have a track record in helping underserved Americans by providing greater flexibility to low-income and minority borrowers.
Understand and embrace local small businesses. In fact, community banks made 60 percent of total Paycheck Protection Program loans to small businesses and provided 72 percent of PPP loans to minority business owners that reported such data.
Give back to their communities. Civic service is a way of life for community bankers as reflected in ICBA's National Community Bank Service Awards.
"Community banks serve their customers with care and embrace their role as financial stewards because catering to the needs of their customers is intrinsic to their business philosophy and central to creating life-long relationships," ICBA President and CEO Rebeca Romero Rainey said. "ICBA is honored to represent these civic-minded servants and to support their efforts to build better communities—one loan, one customer at a time."
For more facts about community banks, click here. Follow the ICBA Community Banking Month conversation on social media with the #BankLocally hashtag.
About ICBA
The Independent Community Bankers of America® creates and promotes an environment where community banks flourish. ICBA is dedicated exclusively to representing the interests of the community banking industry and its membership through effective advocacy, best-in-class education, and high-quality products and services.
With nearly 50,000 locations nationwide, community banks constitute roughly 99 percent of all banks, employ nearly 700,000 Americans and are the only physical banking presence in one in three U.S. counties. Holding nearly $5.9 trillion in assets, over $4.9 trillion in deposits, and more than $3.5 trillion in loans to consumers, small businesses and the agricultural community, community banks channel local deposits into the Main Streets and neighborhoods they serve, spurring job creation, fostering innovation and fueling their customers' dreams in communities throughout America. For more information, visit ICBA's website at www.icba.org.