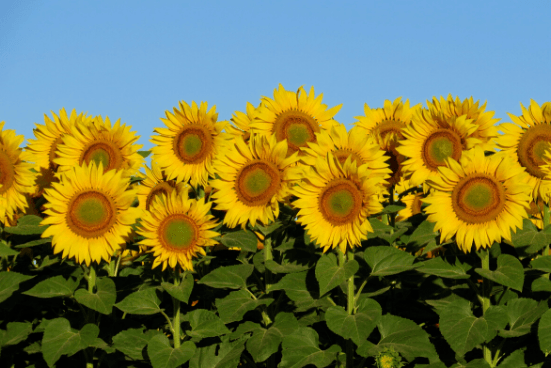 Lesson 2: Tell your friends
When honeybees find a good source of nectar they go back to the hive and tell all their friends. They even have an elaborate dance that tells the other bees exactly where to find that good nectar. The better the food source, the more enthusiastic the dance.
We won't make you dance – although dancing is a great way to meet your daily step goal – but we do want you to tell your friends about us. We know it is not always easy to talk to friends and family about money, so we came up with some good ways to work us into your conversations.
1) ESG Investing – Climate change, wealth disparity, recycling, diversity – these are all hot topics in the news and entertainment world today. Did you hear Joaquin Phoenix's Oscars acceptance speech? He is passionate about the environment and animal rights. There are many people trying to do the right thing to make our world a better place. Investing in companies that embrace sustainability is a good start. When you hear your friends and family discussing these topics, mention our ESG investing program. We can match your values with your investments.
2) Long term care – Chances are you know someone who has had to move a loved one into assisted living. The costs associated with these moves are more than most people anticipate. If you know someone who is worried about how they will afford this move when it is their turn, tell them that we offer long term care insurance to help with the high costs of assisted living facilities.
3) SECURE Act – The SECURE Act went into effect on January 1, 2020. There are some important changes that may impact you or someone you know. The following are just some of the changes: no more maximum age for IRA contributions, RMD withdrawal age raised to 72, no more stretch IRAs, more access to multiple employer retirement plans for small business. Tell your friends to call us to find out more about this new law.
We want to help you AND your friends create sustainable financial goals. Call Jonathan Kvasnik today at 651-290-6114. Your referrals mean a lot to us, so make sure that your friends mention your name when they call us. You will receive a $25 gift card for every friend that meets with Jon.
Securities offered through Securities America, Inc., member FINRA/SIPC. Jonathan B. Kvasnik, ChFC, Registered Representative Advisory services offered through Securities America Advisors, Inc. Cherokee Investment Services and Securities America are separate companies.
Not FDIC Insured – Not Insured By Any Government Agency – May Lose Value – Not Bank Deposits – No Bank Guarantees
There is no guarantee that a company with a strong ESG score will outperform a company with a lower ESG score in any given market environment.