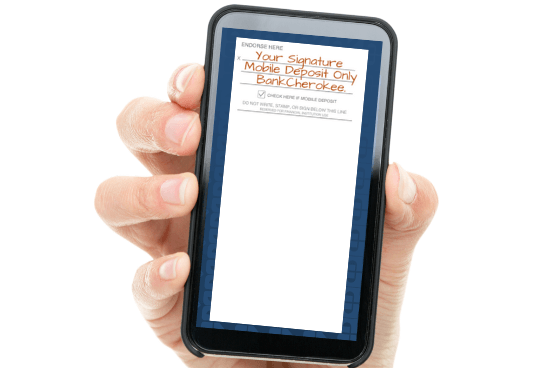 Help us fight check fraud.
For checks deposited through our mobile app, please start endorsing the check with your signature and For Mobile Deposit Only BankCherokee.
Why is this change being made?
The Federal Reserve changed the endorsement requirement for checks being deposited via mobile devices. The change is to help protect banks from fraud, which can happen when a check is accidentally, or intentionally, presented at a bank after it already has been deposited via a mobile device.
Thank you for banking with us and helping us prevent check fraud.