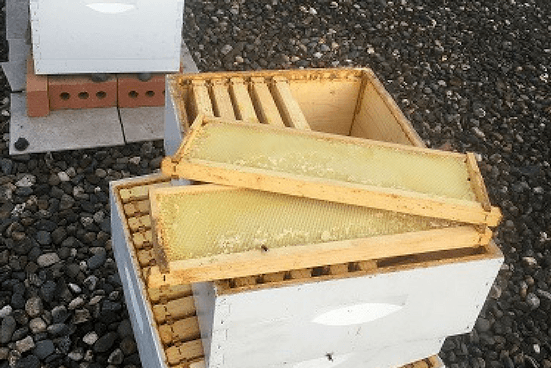 A Solid Foundation
​Queen Bee-Oncé and the Hive have been working very hard all season. They sang and danced their way to producing 3 times the honey their predecessors produced last year. A big part of their success was having a good starting base of saved honeycomb and honey from the previous season. With a base of honeycomb and honey already in place, the bees did not have to spend their precious energy and resources to produce all new beeswax and honey at the start of this season. That was a huge time and resource saver for the colony since it takes about 8 pounds of nectar to produce 1 pound of beeswax. The bees were able to focus on producing honey and growing their population faster due to discipline in having the foresight to preserve some of their resources.
A solid foundation is essential to any endeavor. The bees built on the base that began a year ago and had greater success in a shorter amount of time. How many times have you heard that starting is the hardest part? If starting is the hardest part, then having a solid strategy to avoid starting over sounds important for the Bees as well as for investing.
If you want to help future generations of bees (and humans!) consider eliminating pesticides and other chemicals from your yard. If you are feeling more ambitious, you could create a bee lawn. These pollinator friendly spaces are drought tolerant and require very little mowing.
Together we can build a future for you and your family. Call me at 651-290-6114 to learn how ESG investing can influence the way companies are run. With the right investments, you can help make a better world. Bee well.
Jonathan B. Kvasnik, ChFC (aka King Bee)
Securities offered through Securities America, Inc., member FINRA/SIPC. Jonathan B. Kvasnik, ChFC, Registered Representative Advisory services offered through Securities America Advisors, Inc. Cherokee Investment Services and Securities America are separate companies.
Not FDIC Insured – Not Insured By Any Government Agency – May Lose Value – Not Bank Deposits – No Bank Guarantees
There is no guarantee that a company with a strong ESG score will outperform a company with a lower ESG score in any given market environment.