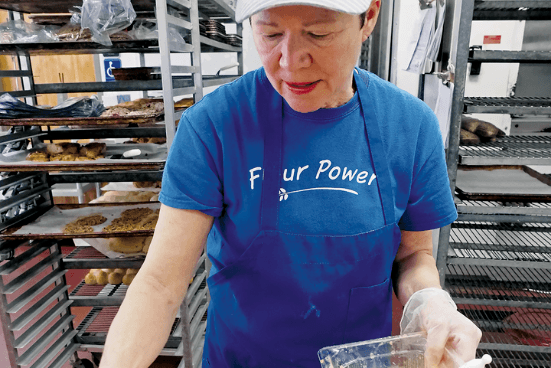 Villager Newspaper Article
Bonnie Alton considers herself one of the lucky ones. The owner of Great Harvest Bread Company, 534 Selby Ave., Alton was able to secure a Paycheck Protection Program (PPP) loan from the U.S. Small Business Administration before the federal program ran out of money and was temporarily suspended on April 17.
The SBA faced a rush of requests when it began accepting PPP applications on April 3. Because the loans were approved on a first-come basis, PPP gave small businesses like Great Harvest a leg up in the funding stampede if they were able to find a bank that could move quickly to process their application.
In Alton's case, her banking partner was Julie Novak, senior vice president for commercial lending at BankCherokee. "I reached out to Julie and she was three steps ahead of me in getting information from the SBA," Alton said.
Click here to read the entire story on the Villager newspaper's website.