History of BankCherokee
BankCherokee, the oldest family-owned bank in the metro area, has had an unwavering commitment to serving its customers and communities since 1908.
Providing you with quality service since 1908.
In an era when consolidations and mergers of banks are the rule, BankCherokee continues its long tradition as an independent, family-owned bank. This cherished tradition ensures that BankCherokee is able to respond to the unique needs of the communities it serves with a high level of service and personal attention. At BankCherokee, we succeed by helping our customers succeed. We are proud to be values driven, relationship focused, family oriented, and community engaged. Heidi Gesell marks the third generation of her family to lead BankCherokee and serves as the bank's CEO.
Click here to check out what our customers say!
Click here to see our commitment to our communities!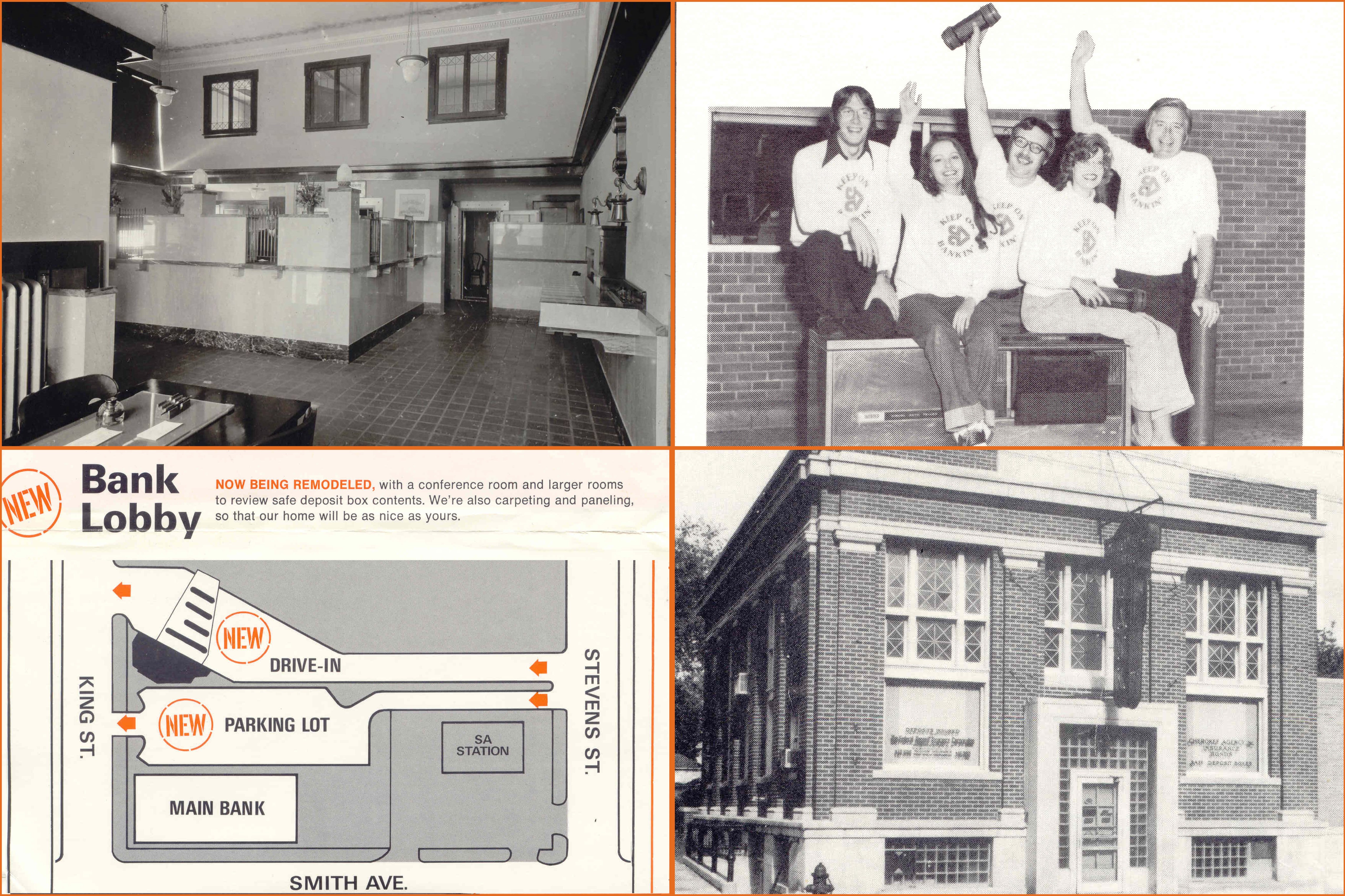 1908: Merriam Park Bank opens in St. Paul.
1920: Merriam Park Bank moves to the west side of St. Paul to the Cherokee Heights neighborhood and is renamed Cherokee State Bank. This location on Smith Avenue and George Avenue remains the bank headquarters.
1924: Russell Gesell joins Cherokee State Bank; is named bank president in 1935.
1963: James Gesell, son of Russell Gesell, joins the bank and is named bank president in 1967.
1979: Cherokee State Bank opens on Randolph Avenue its second Twin Cities branch.
1985: Cherokee State Bank opens on Grand Avenue its third Twin Cities branch.
1989: Dennis Passeri is named bank president; James Gesell retains the CEO title and becomes chairman of the board of directors.
1989: Fire destroys the Smith Ave. headquarters, but its drive-up facility remains open.
1995: Cherokee State Bank opens in North Oaks its fifth Twin Cities branch.
1996: Heidi Gesell, daughter of James, becomes bank president; Dennis Passeri retires and takes the role of vice chairman of the board of directors.
1998: Andrew Gesell, son of James, becomes vice president and commercial loan officer.
1999: Heidi Gesell is named CEO.
2000: Cherokee launches online banking at www.bankcherokee.com, providing product information, e-mail access and internet banking.
2000: Cherokee State Bank reports a record $200 million in assets.
2001: Cherokee State Bank is recognized with the "Family Celebration" award by a collaboration of family service agencies for its commitment to healthy families and diversity.
2002: Cherokee State Bank introduces check imaging, an innovative digital technology designed to simplify balancing and record-keeping, improve organization, and save space and time.
2004: Cherokee State Bank officially changes its name to BankCherokee.
2006: BankCherokee launches a new Web site.
2008: BankCherokee celebrates 100 years.
2015: BankCherokee launches Mobile Banking with Mobile Deposit.
2015: BankCherokee celebrates 20 years in North Oaks.
2016: BankCherokee launches a new responsive Web site.
2016: BankCherokee is honored as a finalist for the Twin Cities Business Magazines 2016 Small Business Success Stories Awards.
2017: BankCherokee launches Mobile Wallets: Apple Pay, Android Pay, Samsung Pay and Microsoft Wallet.
2020: Heidi Gesell retains the CEO title and is named Board Chair
2023: Andrew Gesell is named CEO
2023: Scott Larsen is named President