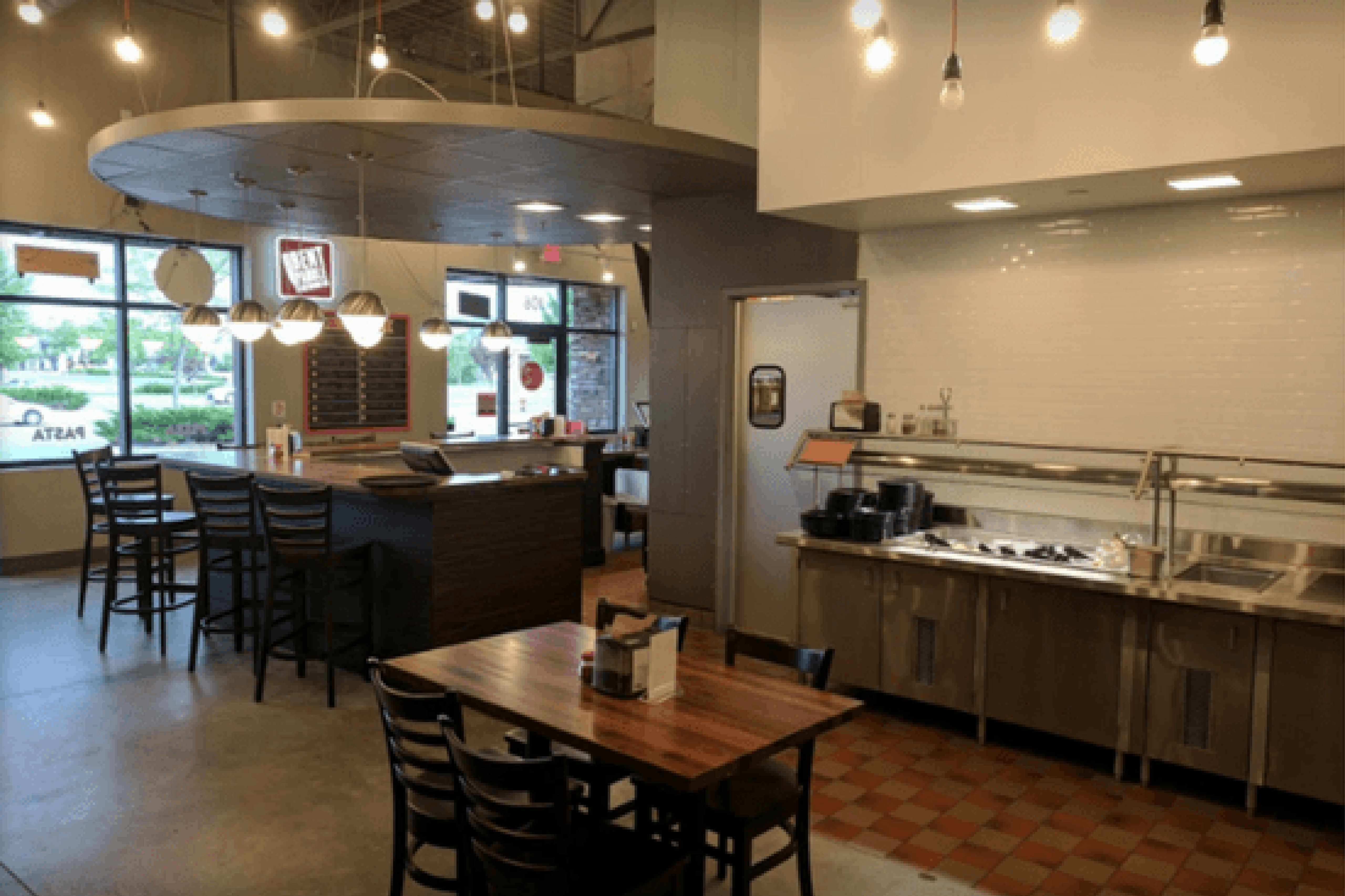 Franchisee Jason Ross Transforms His Red's Savoy Pizza Into a Sit-Down Restaurant with Support from BankCherokee
As a high schooler, Jason Ross' criteria for a part-time pizza delivery job were simple: it had to be close to home and offer a flexible schedule. Being a fan of the food was an added bonus. What he didn't realize was that the Red's Savoy in his hometown of Hugo, Minnesota would eventually become much more than a first-time job.After graduation and a short stint in the insurance industry, an opportunity presented itself to Ross. His former boss, the owner of two Red's Savoy locations, approached him about managing one of the restaurants. He also mentioned he'd been thinking of getting out of the pizza business, which evolved into conversations about Ross purchasing the Hugo location. Ross hadn't given much consideration to being a small business owner before that, but the thought ignited his entrepreneurial spirit. "I was already familiar with the product, the location, and the customer demographics," Ross said. "I had a lot of ideas about what I could do differently and how I could make it even better." But financing his new venture would prove challenging. Ross met with a couple of big commercial bankers that were unwilling to educate him about the commercial lending process and ultimately turned him away. He ended up partnering with his stepdad who took out a home equity line of credit to purchase the business.As a new owner, Ross made customer service his highest priority. He got to work paring down the expansive menu and focusing on customer favorites. He replaced faulty equipment and purchased new furniture. And from day one he dreamed of growing his takeout and delivery business to include a dining room and bar where friends and neighbors could gather for good food, drinks, and conversation.
"We always said if the space next door became available, we'd expand," Ross said. In 2017, six years after purchasing the pizza shop, that opportunity became a reality. When it came to securing a loan, Ross skipped the big banks and met with Steve Johnson, retired Senior Vice President of Commercial Lending at BankCherokee."Jason did his homework," Johnson said. "He put together an expansion plan with a proposed layout, an equipment list, financial projections—he was able to demonstrate the viability of the project."
Ross noted that the experience was different than his original purchase process in many ways. "Shortly after we bought the store, Red's Savoy became a franchise," he said. "Which meant there were resources available to us when we started thinking about expansion that weren't available the first time around." In Ross' case, the franchisor helped with things like real estate negotiation, and selection of build out materials and finishes, which allowed him to focus on project management. Franchising is a proven business model that often provides a higher rate of success than independent businesses. In addition to the support Ross received, many franchisors offer franchise owners training, marketing, and new product development. They provide tried-and-true operational systems and brand recognition. Additionally, franchises are often financed with bank loans that are guaranteed by the U.S. Small Business Administration (SBA), which makes them ideal for first-time business owners who may lack a track record or might have limited collateral. Both Ross and Johnson noted that franchising is not the right fit for everyone. The upfront purchasing fee can be pricey, and there are ongoing royalty and marketing fees to consider. Franchisees are also locked into a franchise agreement contract, and the success of the business often depends on the success of the larger brand. "If you are comfortable not having 100 percent control of everything, franchising is a great option," Johnson said.Ross added, "It helps to work with a great franchisor like Red's Savoy; they listen to the local franchisees, and they take our opinions and ideas into consideration, especially when it comes to marketing."The most notable difference for Ross during the expansion project has been his experience partnering with a local community bank. "Working with Steve at BankCherokee was a night and day difference," he said. "He played a huge role in leading us through the lending process, he kept everything on track and moving forward, he really went above and beyond. Steve helped make our dream of providing a family restaurant and gathering place for the community a reality, and he continues to support us in ways I never imagined."
Are you looking for a banker interested in your success?
Experience and dedication matter, contact BankCherokee today!
All Stories