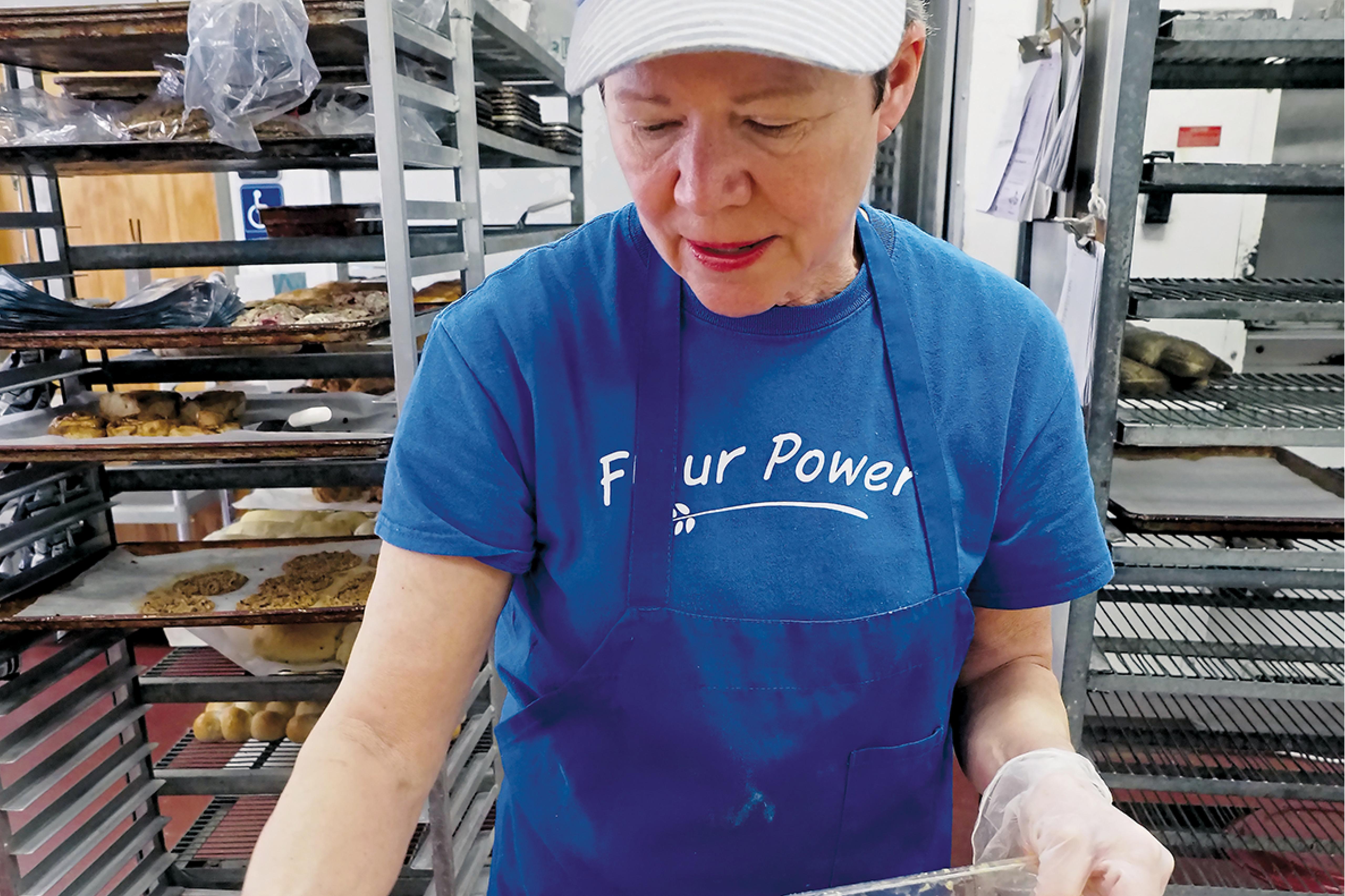 Bonnie Alton considers herself one of the lucky ones. The owner of Great Harvest Bread Company, 534 Selby Ave., Alton was able to secure a Paycheck Protection Program (PPP) loan from the U.S. Small Business Administration before the federal program ran out of money and was temporarily suspended on April 17.
The SBA faced a rush of requests when it began accepting PPP applications on April 3. Because the loans were approved on a first-come basis, PPP gave small businesses like… Great Harvest a leg up in the funding stampede if they were able to find a bank that could move quickly to process their application.
In Alton's case, her banking partner was Julie Novak, senior vice president for commercial lending at Bank-Cherokee. "I reached out to Julie and she was three steps ahead of me in getting information from the SBA," Alton said.
Novak told Alton what she needed to do to prepare a PPP loan application. On April 1, two days before PPP was launched with $349 billion available, Alton had submitted all of the documentation that the bank needed for its submission to the SBA.
"I'll never forget what happened next," Alton said. "On Saturday, April 4, at 10:13 a.m., I got an email from the processing group at BankCherokee saying that my application had been submitted to the SBA. Eight minutes later, I got another email, this time from Julie, saying that my loan had been approved.
For the full story, see the April 29 issue of the Villager or check out our website at myvillager.com.
Pictured: Owner Bonnie Alton butters rolls at her Great Harvest Bread Company on Selby Avenue. She worked with BankCherokee and the Small Business Association to secure a forgivable loan to keep operating through the coronavirus pandemic. Photo by Brad Stauffer
All Stories